Templates
You need to train Dialogflow to understand messages and training AI takes time. Our templates save you weeks of training time, while providing you with a proven foundation you can build on. Each template includes intents with hundreds of phrases and entities. You just need to edit the responses.
Starter Kit
With our free Starter Kit, your Manychat bots will immediately understand messages that mean yes, no, thanks, OK, positive reactions, negative reactions, and much more!.
---
Add a bot to Janis and select the AI Starter Kit option when prompted. Janis will install pre-trained Dialogflow Intents. You just need to edit the responses.
Janis then gives you this Manychat template with sample flows including a Default Reply that will relay Manychat data to Dialogflow.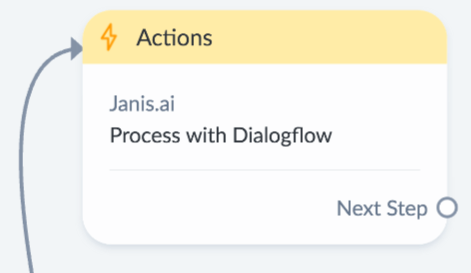 The template includes other flow examples that will show you how to set other Manychat actions which Janis can use to send instructions to Dialogflow.
Premium Dialogflow Templates
Our free Starter Kit for Manychat is in English, but you can translate the Dialogflow Intents into different languages. Alternatively, you can buy a premium Starter Kit which has been translated into 19 languages. We also offer premium Dialogflow templates for lead generation and customer support. You don't need Dialogflow templates to succeed, but they help you achieve your automation goals faster by accelerating your time-to-value from Dialogflow.
See More Templates